BLOG 'To The Heights!' Our Patron Saint Blessed Pier Giorgio Frassati
4th July 2018
'To The Heights!'
Blessed Pier Giorgio is a great inspiration for Catholics, especially young people. He is such a good example that he was chosen as one of the Shrewsbury Youth Mission Team's patron saints, along with Pope Saint John Paul II and St Therese of Lisieux. His short life was lived in service for others and can teach us much about living in the world while living for God.
Pier Giorgio Frassati was born on April 6th 1901 in Turin, Italy. His parents were well known in the town, as his father owned a newspaper and was influential in Italian politics. At a young age Pier Giorgio had developed a strong spiritual life; he would go to mass and receive the Eucharist as often as possible, not just on Sundays, he also had a great devotion to Our Lady.
Pier Giorgio would socialise often with his friends, he went to university to study Engineering, he would go to the theatre, museums and read poetry but his favourite activity was mountain climbing. He even used this as an opportunity to share his faith with his friends, encouraging them to pray the rosary and read the Bible while they were out. He told his friends: "I urge you with all the strength of my soul to approach the Eucharist Table as often as possible. Feed on this Bread of the Angels from which you will draw the strength to fight inner struggles."
Even more than all of his adventures with his friends, Pier Giorgio loved to serve the poor of Turin, he considered it his privilege to do so. Some days he would give his bus money to people he saw suffering and would run home and he would sacrifice his family holidays to stay behind and look after others.
Pier Giorgio gave more than his possessions however, he gave his whole self, and in 1925 he contracted polio which doctors said he most likely caught from the sick he served. The young man died at the age of 24 on July 4th, the day we now celebrate as his feast day.
On the day of his funeral, Pier Giorgio's family were surprised by the number of people who had turned out on the streets of Turin, the streets were full of all of the people he had taken care of and sacrificed so much for. Those on the streets were surprised to discover Pier Giorgio was in fact the heir to one of the most influential families in the city; he had simply been their friend.
He was beatified (an important step to becoming a recognised saint by the Church) in 1990 and is now often called 'The Man of the Eight Beatitudes' because of his love of living out the call of Jesus to love God by serving those in need.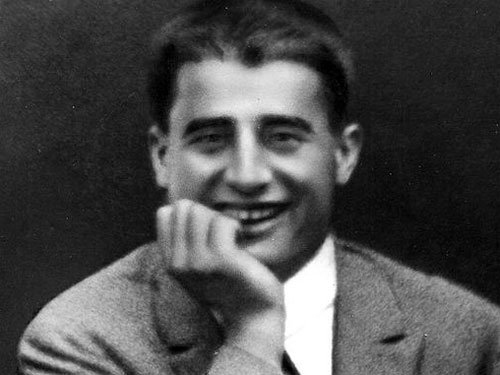 Why is this holy young man such an inspiration for youth right across the globe?
For me, personally, it is his humility coupled with his adventurous spirit. There so often seems to be a
misconception that to be holy means to also be boring; that to seek a relationship with Jesus leads to a life of monotony and seclusion. However Bl Pier Giorgio shattered these illusions to show that it is possible to live a life of virtue in the everyday circumstances where God has placed us (whether that's school, work, on the football pitch or on a mountain side!). I am constantly amazed that we have photographs of saints, there are plenty of Bl Pier smiling with his friends.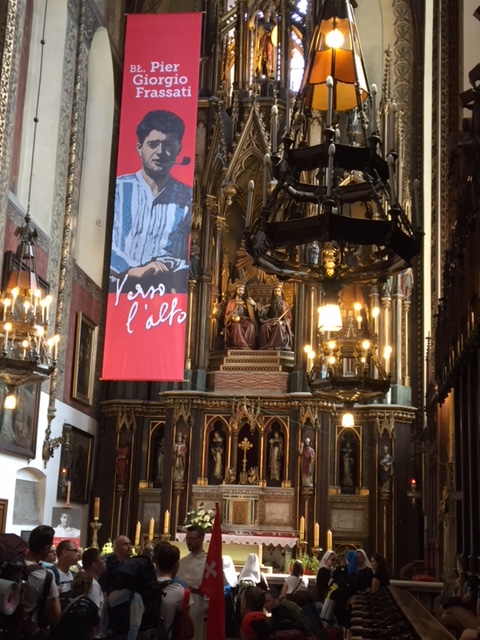 In 2016 I was blessed to travel to Poland on pilgrimage with the Diocese, around the corner from our hotel was a church under the care of the Dominicans. The body of Bl Pier Giorgio was present in this church for pilgrims to venerate and I was desperate to visit to thank the 'almost-saint' for his witness and to pray for his intercession, particularly for whether I should carry out plans to travel to Ireland to serve as a missionary for a year. However, each time I tried to visit the church over our few short days it was packed with people praying, singing, celebrating mass, showing the vast impact this young man has had. On our final day in the beautiful city of Krakow we got up very early to do some last minute sightseeing and shopping, I decided on one final attempt to pray with Bl Pier. When I reached the church it was practically empty, except for a few other early rising groups. I was able to spend a good while praying next to the coffin, a very special moment. Yet even more astounding, on the way out of the church was a small table full of prayer cards, at the very back of the table was a pile of leaflets for the very organisation I had signed up to serve with! Just over a year having finished my mission year I still thank Bl Pier Giorgio for his guidance and intercession throughout my time in Ireland.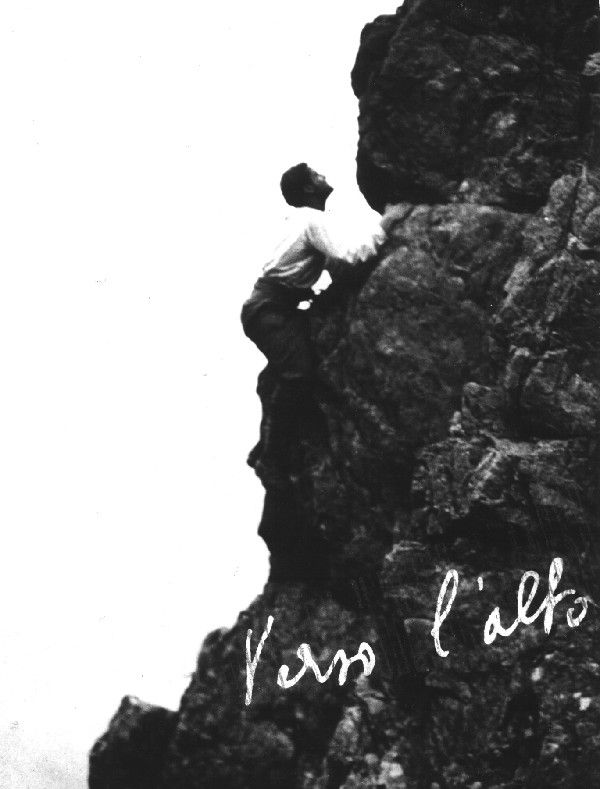 Bl Pier Giorgio once wrote on a photograph of him climbing a mountain 'Verso l'alto' (which means 'to the heights'). I pray that we can be inspired by this saintly young man to go to the heights of our service of others and our love of God.
Sophie
SYMT
(You can find also find this blog as an article in the most recent edition of the Shrewsbury Catholic Voice Newspaper,)